The workshop is a business process, carefully structured to convey and provide companies the opportunity to design, evaluate and validate in depth a Viable Vision Strategy specific for their company.
Implementing a fundamental change geared to transform a company into EverFlourishing requires a real commitment towards this objective. The real commitment is only achieved by a deep understanding and a sincere
consensus among all the people leading the change for the organziation.
These are achieved through a knowledge transfer process that aims at comprehension and understanding of all relevant TOC solutions for the company, and the detailed analysis of the Startegy & Tactics Logical Tree that is
specifically tailored to the compay.
The tree will represent all of the complete elements of Strategy & Tactics as a route map, and through its sound logic, establishes the connection to the desired objective of Viable Vision, to transform into an EverFlourishing
Company, down to the detailes steps of functional implementation.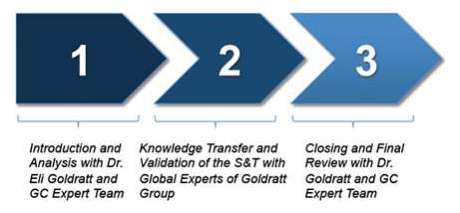 * Before the workshop the company is required to share specific information to describe the relevant processes and performance as part of the preparation phase.