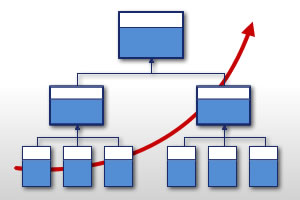 Every Viable Vision implementation is based on a specific S&T Tree, constructed and scrutinized in great depth by Goldratt Consulting. Out of the several S&T Trees that Goldratt Consulting uses, the following generic S&T Trees* have been made publicly available:
* Generic S&T Trees can be cutomized to a specific environment in a workshop of few days with the full support of Goldratt Consulting Experts. Contact us if you are interested in having a customized S&T Tree for your TOC Implementation.

You can view any of the latest and most updated S&T Trees by downloading the
Harmony Software
. This will ensure that you always have the complete and latest S&T Trees available for the public.
Click here to download the FREE
Harmony TOC S&T Expert System Viewer.